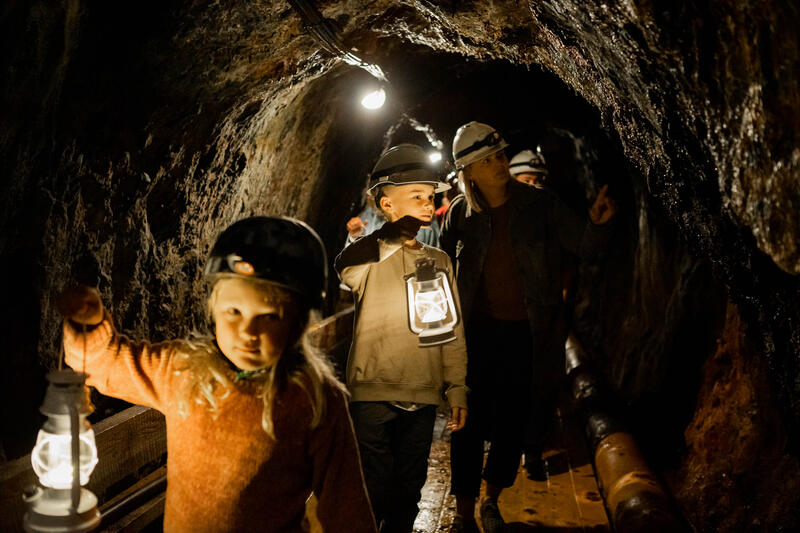 Our other sites
You can visit the Old Mine, Rindal skimuseum  and Meldal village museum in the main season june-august. Visit the links to see information on each site. The Thamshavn railway are closed in 2023. 
At the museum we open our new exhibition "Into the mountain" this summer.
Entrance fees 2023
New exhibitions will open in June 2023
Adults : 120,-
Seniors: 100,- 
Students: 100,-
Children under 16 years go free accompanied with adults. 
Map
The Informastion Center at Orkla Industrial museum you find at Torfinn Bjørnaas plass 2 in Løkken Verk. In the map below you find all of our visiting sites. 
Thamshavn Railway, Svorkmo st.

Thamshavn Railway, Fannrem st.

Thamshavn Railway, Bårdshaug st.

Thamshavn Railway, Løkken st.